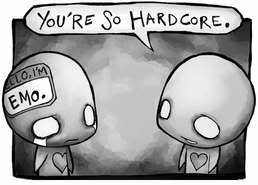 but thanks for the lesson cause the life that I choose
won't make me feel like living with the Bensonhurst blues
πόσο θα θελα να ήμουν μια εικόνα στην σιωπή
που γίνεται και την βοηθά
παρά μια φωνή που την καθιστά ύποπτη
και της κλέβει την αθωότητα.
your grandmother's accent still embarrasses you
you're even ashamed of the friends you once knew
από κάποιους σαν εμάς στοχοποιείται
και το σκοτάδι
κι ενώ τόσο χρήσιμο μας είναι και τόση
ανάγκη το έχουμε όταν φεύγεις να μας
παίρνει αγκαλιά
οι πολυχρωμίες απ τις εντάσεις, οι ήλιοι και τα δειλινά
το ενοχοποιούν.
you're part of the chance now baby, you're making the news
but I know inside you've got the Bensonhurst blues
αδίκως.
στο σκοτάδι βάζε ήχους
στην σιωπή σου χρώματα
και ανακάλυψε πώς κάποιος ακούει
άλλος βλέπει κι άλλος αισθάνεται
μόνο από το δέρμα.
and don't, don't try to write me and don't bother to call
cause I'll be in conference...Merry Christmas you all
πόσο διασκεδάζω μαζί σου
όταν βλέπω τις διαφορές να βγάζουν νόημα
και μοναχά αυτές... στην ομοιότητα
η ύπαρξη γίνεται ένα με το κενό
και χάνεται όπως χαθήκαμε κι εμείς
σαν θελήσαμε να γίνουμε ίδιοι
ίδιοι κι ολόιδιοι με ένα κάρο φυλαγμένες
αυταπάτες που μας έχουνε κεράσει.